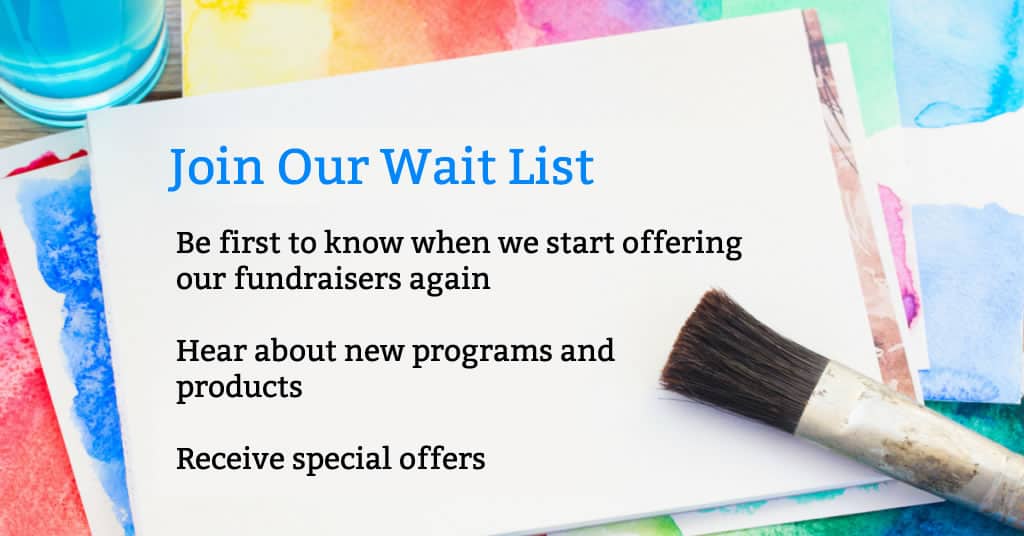 As we think about the uncertainty of this school year (2021-22), we are tentatively planning on relaunching Budding Artists school fundraisers for the spring 2022. We feel that we can only deliver our program when it is viable and appropriate. We don't want to add stress to the teachers and administrators when they are already faced with layers of new challenges again this year.
Our products are still available. If you would like to organize a group order, click here for details. You will save on shipping and earn 15%.
If you are interested in placing your name on a fundraising wait list to be notified when we feel it is appropriate to offer our services again, fill out the form below.
Simply enter your name, organization you are fundraising for, phone number and email address below to receive your free fundraising package. We welcome any questions or notes you'd like to share as well. (we especially love to hear how you found out about us as we like to reward our referrers!)
You'll also receive future emails with ideas to help make your organization's fundraising a success!
It's really that simple!