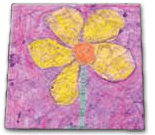 Simply enter your name, organization you are fundraising for, and mailing address below to receive your free fundraising package. Follow the instructions to confirm your email address and you will receive your package in the mail within a couple weeks. (Canadian addresses only!)
You'll also receive future emails with ideas to help make your organization's fundraising a success!
It's really that simple!